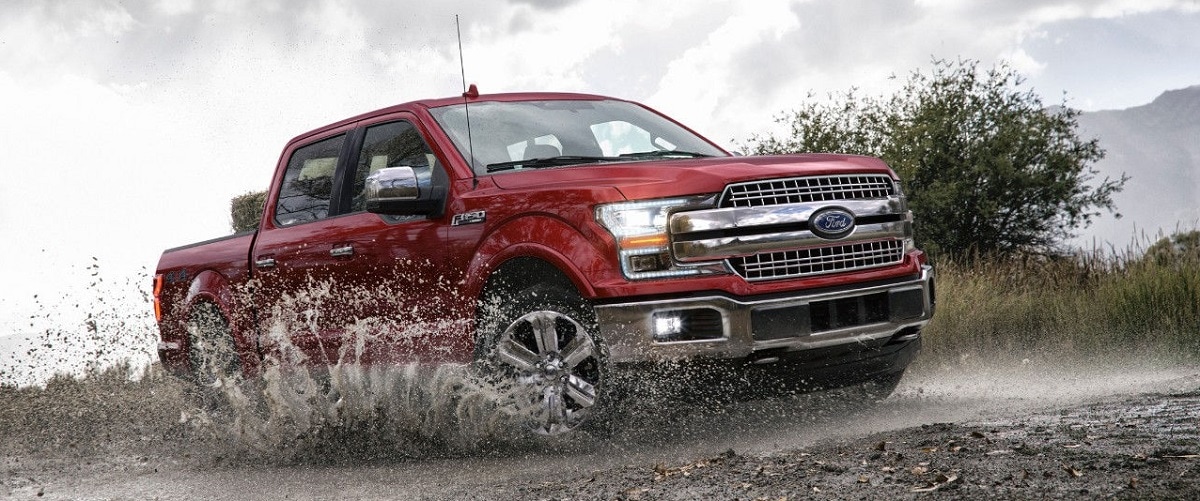 Learn More About Our F-150 Inventory at Rowe Ford Auburn
The New Ford F-150: Dependable and Tough
For over 35 years, the Ford F-150 has been one of America's most reliable and best-selling trucks. Not only will it offer you the rugged durability, advanced features, and impressive performance you deserve, but it also comes with a history of trust from drivers like you. Whether you're searching for a reliable commuter vehicle or a rough-and-ready work truck, the F-150 is an excellent option in Auburn, ME. Read on to learn more about what makes our F-150 inventory, at Rowe Ford Auburn so special, then visit us at 699 Center St. to learn more. Shoppers will find us just down the street from Kmart and George's Pizza.


Top-Quality Performance and Advanced Capabilities
With every year that passes, Ford's F-150 improves in terms of performance and features. Within our inventory in Auburn, ME, you'll find a vast selection of F-150 models from which to choose, ranging in performance ability and size. Additionally, all of our dealership's F-150 models are ready to go the extra mile, delivering the versatile capability and longevity you've come to expect from one America's best-selling pickup trucks.
Perhaps most importantly, the new Ford F-150 is unrivaled in terms of reliability. With the most advanced safety tech built into your everyday driving experience, as well as a dependable, solid frame, the new F-150 is unique in many ways. Stop by today to see what makes it so great.
Stop by Today to Test Drive the New Ford F-150
If you're interested in learning more about our wide selection of vehicles, including our range of F-150 models, or if you've got questions or concerns about the F-150's road capabilities, we invite you to pay us a visit at Rowe Ford Auburn. Our team of friendly, knowledgeable sales and financing specialists will be happy to help you find the new Ford F-150 model that suits your needs, your preferences, and your budget. Visit our dealership on Center St today, just a short drive away from U-Haul Moving & Storage of Twin City.